Glaube, Liebe, Hoffnung
Director: Andreas Voigt, 88 Min., Black-White, Documentary
Deutschland
DEFA-Studio für Dokumentarfilme GmbH / à jour Film- und Fernsehproduktion GmbH, 1992 - 1993
Film/Video Format

35 mm

Other Title

Jugendzeit; Gewalt - Junge Leute in Leipzig

English Title

Belief Love Hope

Premiere Date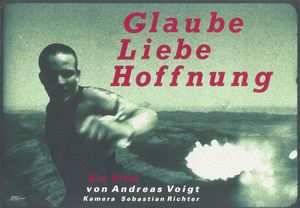 Short Summary (English)
Andreas Voigt shoots in Leipzig for the fourth time in winter '92/93. This time he accompanies a group of radical youths. The changes in the city are striking: splendid new malls; the unemployed; and on the streets, adolescents filled with hatred, despairing children, for whom violence has become commonplace. They view the turmoil sceptically, but also recognise the changes as an opportunity. Is an alternative way of life possible in this transformed society? What is there left of the GDR?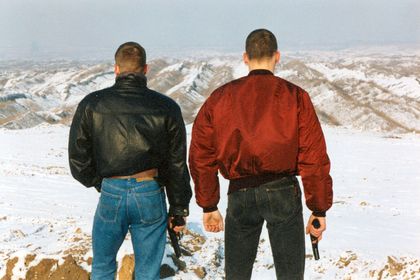 Film Crew
Executive Producer

Herbert Kruschke
Klaus Schmutzer
Short Summary (German)
Zum vierten Mal dreht Andreas Voigt im Winter '92/93 in Leipzig. Die Veränderungen sind frappierend: neue, feine Passagen. Arbeitslose. Und auf den Straßen die Halbwüchsigen, hasserfüllte, verzweifelte Kinder, für die Gewalt alltäglich geworden ist.
(Quelle: PROGRESS-Katalog "Mauerbau Mauerfall")