Grenzland - eine Reise
Director: Andreas Voigt, 88 Min., Color, Documentary
Deutschland
1992
Film/Video Format

16 mm; Betacam SP

Other Title

Grenzland

English Title

Borderland - a journey

Premiere Date
Short Summary (English)
Autumn and winter 1991, spring and summer in the following year: we travel along the Oder and the Neiße rivers, along the Germano- Polish border; the divided cities and villages on the river, the flat country on either side; inbetween the border. The history of the people here, yesterday and today, German and Polish.
A journey in the borderland.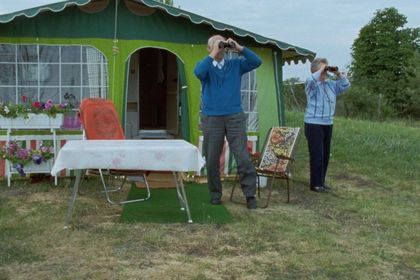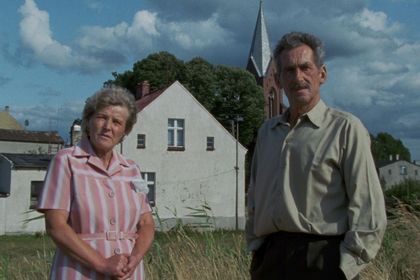 Film Crew
Camera

Sebastian Richter
Rainer Schulz
Short Summary (German)
Der Film nimmt die deutsch-polnische Grenze und deren Menschen, die dort scheinbar mit ihren ganz eigenen Problemen zu kämpfen haben, in den Fokus. Interviews, Bilder und Kommentare spiegeln die triste und ausweglose Situation knapp 2 Jahre nach der Wende wieder. Doch auch die Vertreibung der Deutschen durch die Polen nach dem Ende des 2. Weltkrieges wird von Andreas Voigt genauer betrachtet. Hierbei werden vor allem die nicht immer friedlichen Meinungen der beiden ungleichen Nachbarn deutlich.
Herbst und Winter 1991, das Frühjahr, der Sommer im Jahr darauf; wir fahren entlang der Oder und der Neiße, entlang der deutsch-polnischen Grenze. Die geteilten Städte und Dörfer am Fluß; das flache Land diesseits und jenseits; dazwischen die Grenze.
Die Geschichte der Leute hier, gestern, heute, Deutsche und Polen. Eine Reise im Grenzland.