Grüne Hochzeit
Director: Herrmann Zschoche, 99 Min., Color, Feature Film
Deutsche Demokratische Republik (DDR)
1988
Film/Video Format

35 mm

Length in m

2714

English Title

Just Married

Premiere Date

Release Date (for Cinema)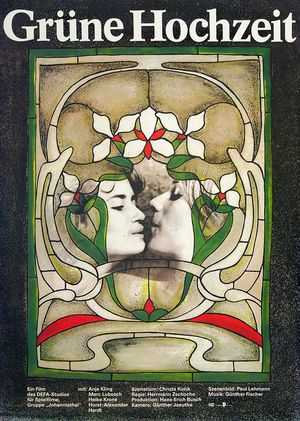 Short Summary (English)
It was going to be undying love. Seventeen-year-old Susanne and Robert, who has just turned eighteen, feel like Romeo and Juliet on their wedding day. Susanne is pregnant and both young people are very happy about this. They move into a newly extended fiat where they settle down comfortably.
The very different personalities of the two young people soon become evident. AI of a sudden, everyday cares predominate. The twins, Juliet and Romeo, are a handful - they demand sacrifice and responsibility. After a short time, domestic problems crop up and a big row ensues. Robert moves in with Jeanine, an attractive model, and Susanne gets involved with the helpful Paul who moves in with her. Before long, however, both Robert and Susanne are faced once again with the ruins of their respective relationships. Susanne is desperate to the point of becoming suicidal.
But then, as it turns out, the two young people after all do love each other in spite of their difficulties and differences. A happy ending seems possible after all, even if it can't be as carefree and romantic as Susanne and Robert once dreamed.
Source: Progress Film-Verleih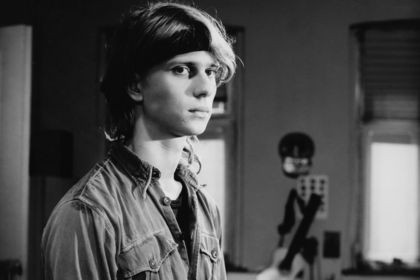 Film Crew
Film Editing

Monika Schindler (geb. Behrendt)

Cast

Anja Kling (Susanne)
Marc Lubosch (Robert)
Heike Krone (Jeanine)
Horst-Alexander Hardt (Paul)
Ursula Werner (Susannes Mutter)
Ute Lubosch (Roberts Mutter)
Achim Wolff (Roberts Vater)
Dana Schmidt (Tina)
Klaus Manchen (Meister)
Jürgen Huth (Volkspolizist)
Christel Bodenstein (Susannes frühere Chefin)
Klausjürgen Steinmann (Hausmeister)
Martin Seifert (Wohnungsbeamter)
Heide Kipp (Standesbeamtin)
Lotte Loebinger (Alte Frau)
Gerd Michael Henneberg (Alter Mann)
Margit Bendokat (Nackte Frau)
Peter Brasch (Nackter Mann)
Wilfried Pucher (Onkel Christian)
Florian Martens (Witzonkel)
Hubert Hoelzke (Mann mit Koffer)
Gerit Kling (Karin)
Theresia Wider (Oberschwester)
Rose Becker (Nachbarin)
Dorothea Mommsen (Ältere Nachbarin)
Antje Meister (Bäckerlehrling)
Heike Schober (Bäckerlehrling)
Steven Merting (Soldat)
Nora Galk (Mädchen)
Hans-Joachim Leschnitz (Nachbar)
Alexander Hetterle (Eric)
Felix Schumann (Eddi)
Marco Th. Schmidt (Till)
Thomas Putensen (Schornsteinfeger)
Marion Heine (Grundstücksverwalterin)
Marie Gruber (Angetrunkene)
Jens-Uwe Bogadtke (Angetrunkener)
Christel Peters (Susannes Großmutter)
Wolfgang Brunecker (Roberts Großvater)
Ellinor Saul-Gerlach (Roberts Großmutter)
Karin Beewen (Frau vom Witzonkel)
Eckhard Müller (Restaurant-Chef)
Katja Münstermann (Karins Tochter)
Hannes Stelzer (Alter Mann)

Assistant Camera

Gerd Liepe
Herbert Kroiss

Sound

Brigitte Pradel
Wolfgang Großmann
Helga Kadenbach (Tonmischung)

Unit Production Management

Rüdiger Lieberenz
Bernd Hunold
Klaus Spey
Short Summary (German)
Sieben Sommersprossen - einige Jahre später. Robert (18) und Susanne (17) lieben sich und heiraten, weil Susanne schwanger ist. Sie bekommen eine Ausbauwohnung - und Zwillinge, die sie Romeo und Julia nennen. Das Hochgefühl der jungen Liebenden hält den Schwierigkeiten des Alltags nicht lange stand. Robert arbeitet als Bauarbeiter bei Tag, nachts fährt er schwarz Taxi, um mehr Geld zu verdienen. Susanne hat den Haushalt und die Zwillinge. Wenn Robert müde nach Hause kommt, schreien die Kinder, Susanne läuft in Kittelschürze und Lockenwicklern herum, sitzt vor dem Fernseher. Sie ist wütend, dass er sich zu Hause um nichts kümmert, für die Liebe auch meist zu müde ist. Das Geld reicht nie, die Stimmung sinkt auf den Nullpunkt. Robert zieht aus, geht zu dem attraktiven Mannequin Jeanine. Susanne lässt den hilfreichen Kumpel Paul bei sich wohnen. Doch mit den neuen Partnern geht es auch nicht gut. Susanne unternimmt einen Selbstmordversuch, wird gerettet. Zwischen beiden ist immer noch Liebe - und somit Hoffnung auf einen neuen Anfang.
(Quelle: Das zweite Leben der Filmstadt Babelsberg. DEFA-Spielfilme 1946-1992)
Short Summary (Other Languages)
Robert (18) e Susanne (17) si sposano giovanissimi, perché lei è in cinta. Con la nascita dei gemelli Romeo e Giulietta, si trasferiscono in un appartamento da ristrutturare, ma nonostante l'euforia e il grande amore, la coppia non riesce a superare le difficoltà quotidiane. Di giorno Robert lavora in un cantiere edile, la notte arrotonda lo stipendio come tassista, mentre Susanne si occupa delle faccende domestiche e dei gemelli. Ma quando lui rientra stanco a casa, i bimbi piangolo e Susanne non si scolla dal televisore, furente che Robert non l'aiuti mai. Robert lascia Susanne, per una relazione con l'attraente Jeanine. Susanne inizia a convivere con Paul, ma nonostante la sua disponibilità, la storia non decolla. La ragazza tenta il suicidio, ma viene salvata. L'amore fra i due non è tramontato ed entrambi sperano in un nuovo inizio. (Italienisch)