Reifender Sommer
Director: Horst Reinecke, 77 Min., Black-White, Feature Film
Deutsche Demokratische Republik (DDR)
DEFA-Studio für Spielfilme, 1957 - 1958
Film/Video Format

35 mm

Length in m

2126

Other Title

Lied über dem Tal; Das Leben ist stärker

English Title

Ripening Summer

Premiere Date

Release Date (for Cinema)

Literary Source

Hild, August: "Das Lied über dem Tal", Roman
Short Summary (English)
GDR, 1952. Former farm servant Erich Kattner moves from West Germany to rural Mecklenburg where he wants to take over a farm. Since Erich, a widower, is hardly able to attend to all the work that needs to be done on his own, the loner is forced to look for some help. When he makes an offer to the charming maidservant Thekla, who works for the richest farmer in the village, she refuses it at first. Eventually, however, she changes her mind and starts to work at Erich's farm. While Thekla hopes to win his love, Erich only sees her as a helpful employee. One day, he falls in love with another woman, the new village teacher Sabine. It is, however, merely a matter of time until Erich, whose farm is prospering wonderfully, has to choose between his loyal maidservant Thekla and the pretty Sabine.
(Quelle: filmportal)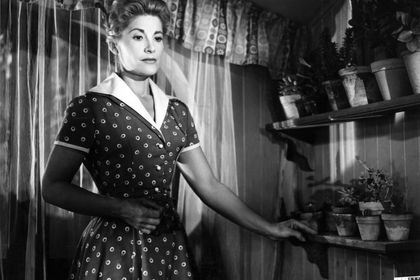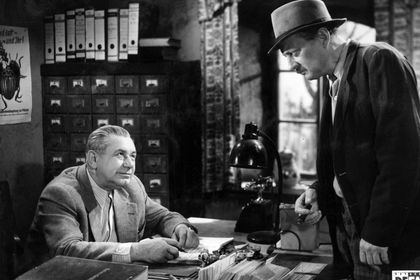 Film Crew
Cast

Willy A. Kleinau (Erich Kattner)
Gisela Uhlen (Sabine Gärtner)
Christa Gottschalk (Thekla Winkler)
Otto Eduard Stübler (Heinrich Döring)
Hans Klering (Fritz Büttner)
Otto Krone (August Schlomach)
Maika Joseph (Johanna Schlomach)
Paul Pfingst (Jochen Burmeister)
Paul R. Henker (Karl Roland)
Hans-Joachim Martens (Uli Bamberger)
Hansjoachim Büttner (Lehrer Mikuleit)
Brigitte Krause (Renate)
Helga Naujoks (Ingeborg Döring)
Gustav Trombke (Hannes)
Egon Vogel (Otto)
Felicitas Wenck (Anni Burmeister)
Jean Brahn (Gastwirt)
Augustin Kovacz (Kellner im HO)
Ursula Weiß (Junges Mädchen)
Karl-Heinz Weiß (1. Geselle)
Joe Schorn (2. Geselle)
Wolf Lucas (Älterer Bauer)
Annemarie Theres (Sekretärin)
Willi Lange (Gemeindebote)
Gerda Müller (Junge Frau)
Ernst Hempel (Losverkäufer)
Christoph Picha (Peter Schlomach)
Edeltraud Picha (Jutta Schlomach)
Hubertus Picha (Karl Schlomach)
Joachim Picha (Kurt Schlomach)
Markus Picha (Fritz Schlomach)

Make-Up

Lydia Braatz
Stefan Jezierski

Unit Production Management

Gerhard Freudel
Otto Schröder
Horst Fikowski

DEFA Photography

Heinz (auch: Hein) Wenzel
Short Summary (German)
1952 kommt der ehemalige Knecht Erich Kattner aus Westdeutschland in ein mecklenburgisches Dorf, um eine Neubauernstelle zu übernehmen. Seine Frau ist kurz zuvor gestorben, und so steht er allein vor der kaum zu bewältigenden Arbeit. Fremder Hilfe gegenüber ist er skeptisch. Thekla, der Magd des reichsten Bauern, macht er einen Antrag, den sie aber ablehnt. Als sie nach einem Annäherungsversuch ihres "Herrn" dann doch zu Kattner geht, sieht er in ihr nur die Arbeits-Partnerin. Während Thekla darauf hofft, daß er sie auch als Frau begreift, verliebt sich Kattner in die neu angekommene Lehrerin Sabine. Seine Landwirtschaft gedeiht, das Haus ist zu einem schmucken Heim geworden und der Kollektivgeist unter den Bauern wächst, aber Kattner bedrückt der persönliche Konflikt. Sabine trifft schließlich die Entscheidung. Sie verläßt das Dorf. Kattner und Thekla finden zusammen.
Siehe auch Anhang "Abgebrochene Filme": Lied über dem Tal/1955/ RE: Gustav von Wangenheim, "Reifender Sommer" ist die Neuverfilmung desselben Stoffes.
(Quelle: Das zweite Leben der Filmstadt Babelsberg. DEFA-Spielfilme 1946-1992)
Short Summary (Other Languages)
Nel 1952 Erich Kattner, un tempo servitore, rientra dalla Germania occidentale per rilevare una fattoria nel Meclemburgo. Rimasto vedovo da poco, non riesce a gestire tutto il lavoro. Decide così di chiedere aiuto a Thekla, la domestica del più ricco contadino, che accetta solo per sfuggire alle avances del suo padrone. Per Erich, Thekla non è altro che una collaboratrice. Il suo cuore batte in realtà per Sabine, la nuova insegnante del paese. Mentre l'agricoltura prospera e la sua fattoria diventa un gioiello, Sabine decide di lasciare il paese. Erich e Thekla si ritroveranno. (Italienisch)