Wieder in Wittstock
Director: Volker Koepp, 22 Min., Black-White, Documentary
Deutsche Demokratische Republik (DDR)
DEFA-Studio für Dokumentarfilme, 1976
Film/Video Format

35 mm

Length in m

611

Other Title

Junge Arbeiterinnen

English Title

Back in Wittstock

Release Date (for Cinema)

Releases

DVD: absolut MEDIEN GmbH / www.absolutmedien.de
Short Summary (English)
What was last year like for the young women working at the textile factory? Job-related and private conflicts, narrowness and stagnation of the small town are documented.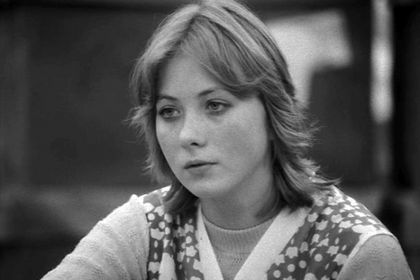 Film Crew
Script

Volker Koepp
Wolfgang Geier

Film Editing

Rita Blach
Barbara Masanetz-Mechelk

Script Editing

Volker Koepp
Wolfgang Geier

Sound

Otto Koch
Hans-Jürgen Mittag (Mischton)
Awards
Internationale Leipziger Dokumentar- und Kurzfilmwoche (1976): Diplom für Einzelleistung. - Christian Lehmann
Short Summary (German)
Der Film knüpft an "Mädchen in Wittstock" an, in dem der Regisseur bereits über junge Arbeiterinnen im VEB OTB (Obertrikotagenbetrieb) Ernst Lück in Wittstock an der Dosse richtete. "Wieder in Wittstock" beschäftigt sich mit den Arbeits und Lebensproblemen dieser jungen Mädchen und Frauen in der Textilfabrik, mit ihren Forderungen, wünschen und Hoffnungen wie auch mit dem, was sie erreicht haben und noch erreichen wollen.
'Autorenhaltung und Standpunkt, das muss im Material stecken. Das kann nicht irgendwie hinterher draufgesetzt werden. Und wenn man das nicht im Material hat und man benötigt einen Kommentar, um das alles zu erklären, dann hat man, glaube ich seine Arbeit nicht richtig gemacht.' So hat Koepp 1980 seinen eigenen Stil umrissen, so sehen die Wittstock-Filme auch aus: Entdeckungsreisen, in denen die Bilder nicht Illustration von Thesen sind, sondern Dokumente der Suche nach dem wahrhaftigen Augenblick: dem Moment, in dem ein Gesicht, eine Situation sprechend wird.(Stefan Reinecke)