Wir lassen uns scheiden
Director: Ingrid Reschke (geb. Meyer), 90 Min., Black-White, Feature Film
Deutsche Demokratische Republik (DDR)
DEFA-Studio für Spielfilme, 1967
Film/Video Format

35 mm

Length in m

2482

Other Title

Ein Rüpel sondergleichen

English Title

We Are Getting Divorced

Premiere Date

Release Date (for Cinema)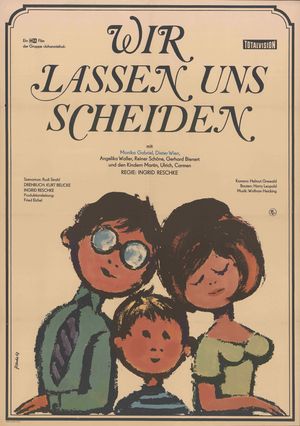 Short Summary (English)
Monika and Johannes are married. With increasing frequency, their son Manni becomes the focus of their arguments. Since the two cannot agree to a compromise, they decide to break up. The ten-year-old Manni is supposed to spend four weeks with Monika followed by four weeks with Johannes on an alternating basis. They want to prove to each other who has the better parenting skills. The plan fails, however, because Manni is very good at playing his parents off against each other. When Monika and Johannes finally see through their son's game, they realize that their way of life does not lead to better parenting and they conclude that good parenting can only be achieved if they work together.
(Quelle: filmportal)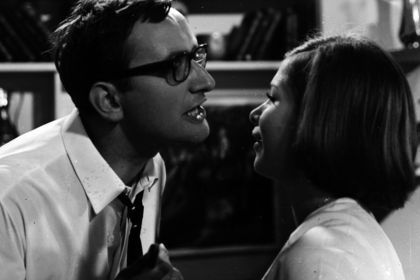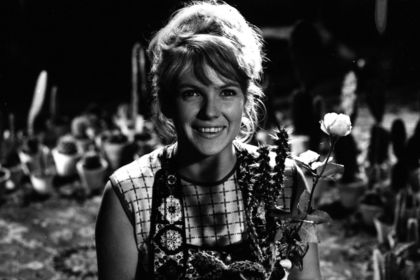 Film Crew
Director

Ingrid Reschke (geb. Meyer)

Script

Kurt Belicke
Ingrid Reschke (geb. Meyer)

Cast

Dieter Wien (Johannes Koch)
Monika Gabriel (Monika Koch)
Martin Grunert (Manni)
Gerhard Bienert (Opa Koch)
Reiner Schöne (Körner)
Angelika Waller (Maria Hamann)
Brigitte Krause (Lehrerin Hellwig)
Ulrich Jursitzka (Mücke)
Carmen Pioch (Sabine)
Martin Hellberg (Regisseur)
Paul Arenkens (Tenor)
Walter Kamenik (Geiger)
Friedrich Teitge (Laubenbesitzer)
Werner Lierck (Korrektor)
Lisel Soot (Hortnerin)
Anita Francke (Frau Pfitzner)

Sound

Hans-Ulrich Langendorf
Klaus Wolter

Make-Up

Stefan Jezierski
Margot Friedrichs

Unit Production Management
Short Summary (German)
In der Ehe von Monika und Johannes haben die Auseinandersetzungen ein unerträgliches Maß erreicht. Anlass ist zumeist der zehnjährige Sohn Manni, Ursache ihre unterschiedlichen Erziehungsauffassungen. Man beschließt die Trennung, doch da keiner auf das Kind verzichten will, soll Manni im Wechsel von vier Wochen mal beim Vater, mal bei der Mutter leben. So kann sich auch erweisen, wer der bessere Erzieher ist, meinen sie. Der Versuch gerät zum Fiasko, denn der pfiffige Junge nutzt die Wettbewerbssituation der Eltern aus und erzwingt so die Erfüllung all seiner Wünsche. Das fehlgeschlagene Experiment bringt Monika und Johannes zur Erkenntnis, dass nur gemeinsames, vernünftiges Handeln zu einem glücklichen Familienleben führen kann.
(Quelle: Das zweite Leben der Filmstadt Babelsberg. DEFA-Spielfilme 1946-1992)
Short Summary (Other Languages)
I diverbi fra i coniugi Monika e Johannes hanno raggiunto un livello insopportabile e i due, in disaccordo soprattutto sull'educazione del figlio Manni, di dieci anni, si separano, ma non volendo rinunciare al figlio, il bambino trascorrerà di volta in volta quattro settimane dal padre e quattro dalla madre. In questo modo si capirà anche chi dei due genitori sia il miglior educatore. L'astuto Manni sfrutta la concorrenza fra i due genitori per farsi esaudire ogni desiderio. Il fallito esperimento farà capire a Monika e Johannes che solo impegnandosi ragionevolmente insieme si può costruire una felice vita famigliare. (Italienisch)