Wissen Sie nicht, wo Herr Kisch ist?
Director: Eduard Schreiber, 19 Min., Color, Documentary
Deutsche Demokratische Republik (DDR), Tschechoslowakei
DEFA-Studio für Dokumentarfilme / Kratky Film, Prag, 1985
Short Summary (English)
Memories and impressions from the Prague at the time of Egon Erwin Kisch- a co-production with Kratky-Film Prague using interesting stylistic means.
(Quelle: Four decades of film art. DEFA feature films, children's film, documentary films)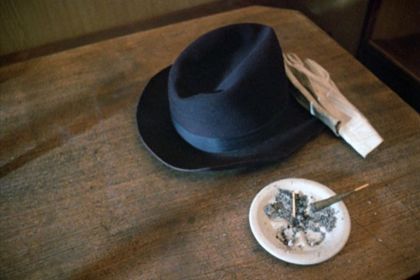 Film Crew
Camera

Ervín Sanders
Jirí Pechar (Steadicam)

Script Editing

Evzen Plítek
Richard Ritterbusch

Musical Performance

DEFA-Sinfonieorchester (Leitung: Manfred Rosenberg)

Production Management

Ladislav Kachtík
Hans-Joachim Lange
Short Summary (German)
Ein Mann mit Hut geht durch die Straßen, eine Spiel-Figur, die von den Filmemachern erfunden wurde, um ihnen einen phantasievollen Zugang zu ihrem Material zu ermöglichen. Allgegenwärtig im Film, mal verschwommen, mal deutlich, symbolisiert der Mann mit dem Hut die Suche nach dem rasenden Reporter, der aus seiner Heimatstadt Prag aufbricht in die Welt.
Schreibers Film "Wissen Sie nicht, wo Herr Kisch ist?" sucht Egon Erwin Kischs Wurzeln an jenen Orten, die vom Vorkriegs-Prag blieben, in dem Deutsche, Tschechen, Juden noch miteinander leben konnten.
Short Summary (Other Languages)
Réminiscences et impressions dans la ville de Prague chère à Kisch - une coproduction avec Kratky-Film de la plus grande expressivité de style. (Französisch, Quelle: Four decades of film art. DEFA feature films, children's film, documentary films)
Reminiscencias e impresiones en el Praga de Kisch. Una película de estilística concisión hecha en coproducción con Kratky-Film. (Spanisch, Quelle: Four decades of film art. DEFA feature films, children's film, documentary films)