Wittstock III
Director: Volker Koepp, 32 Min., Black-White, Documentary
Deutsche Demokratische Republik (DDR)
DEFA-Studio für Dokumentarfilme, 1978
Film/Video Format

35 mm

Length in m

883

Other Title

Junge Arbeiterinnen III

English Title

Wittstock III

Release Date (for Cinema)

Releases

DVD: absolut MEDIEN GmbH / www.absolutmedien.de
Short Summary (English)
The third Wittstock film focuses on Edith Rupp who is forewoman in the factory.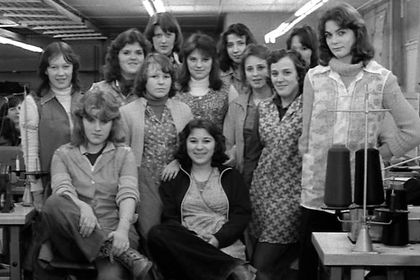 Film Crew
Script

Wolfgang Geier
Volker Koepp

Sound

Henner Golz
Eberhard Pfaff
Hans-Jürgen Mittag (Mischton)
Short Summary (German)
Im dritten Teil seines Wittstock-Zyklus' steht Edith Rupp im Mittelpunkt, die wieder als Bandleiterin eingesetzt ist. Den Film zeichnet vor allem seine im Vergleich zu den beiden vorangegangenen Filmen weitaus dichtere Darstellung aus, die die zukünftige Zuspitzung ahnen lässt.