Bill Meyers Archive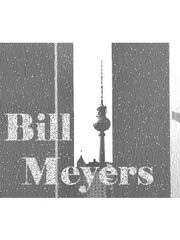 American William "Bill" Meyers (1940-2005) was a Germanist, ethnologist and German teacher. In the mid-1970s, he participated in a teacher exchange in East Berlin. This was when he came up with the idea of documenting everyday East German life in video projects. The goal was to use these documentaries as teaching materials in schools and reduce the prejudices against the GDR that existed in the United States. From 1986 to 1989, Meyers traveled through the GDR with an official permission to conduct interviews as well as everyday conversations with citizens. In addition to conversations with working-class families, he also talked with people involved in art and culture. Bill Meyers returned home several times during these three years, in order to show these interviews at American schools.
From 1991 to 1999, Meyers visited his former interview partners in united Germany. He lived at Berlin's Prenzlauer Berg district and interviewed locals and personalities such as Daniela Dahn, Joochen Laabs, Jan Faktor, Detlef Opitz, Kurt Mühle and Sascha Anderson. During this time, he screened his interviews to a small group of people at "Kaffee Burger," where he also socialized with various people from the Prenzlauer Berg art scene. Later, his films were presented at Brotfabrik art and cultural center in Berlin-Weißensee.
Bill Meyers conducted 57 interviews in total, ranging from 30 to 60 minutes and covering different aspects of everyday East German life. He talked to families, passersby, officials and intellectuals and shot at zoos, museums, sports clubs and memorials. These spontaneously conducted interviews offer remarkable authenticity and are part of a small valuable archive of everyday GDR culture.
The DEFA Foundation acquired Meyers' estate in 2010. The uncut materials were secured and incorporated into the DEFA Foundation's rights portfolio.
Blickpunkt Archive
In early 2010, the DEFA Foundation acquired the archive TI:ME:CO:DE Berlin. Founded in 1990, the company specializes in feature and documentary films, and reports broadcasted on various TV stations. For years until 2005, TI:ME:CO:DE Berlin created the "Blickpunkt – Reports from the New Federal States" program for ZDF. The archive has 11 broadcast tapes and associated raw material on more than 750 Betacam SP and Digital Betacam cassettes.
ZDF aired this program every four weeks in 30-minute segments that consisted of 3-5 minute pieces, thus creating around 200 of them. The focus is on the so-called "New Federal States" and the consolidation of Germany after the Wende. They deal with everyday topics and the sometimes difficult life circumstances. They evaluate professional and private changes, as well as the emotional impact of and reaction to new structures in the educational and cultural spheres in the overall construct of a changing society. Problem areas are reflected in a straight-forward and honest way, mainly referring to a lack of prospects for people of all ages, who make their living in Brandenburg, Berlin, Mecklenburg Vorpommern, Saxony, and Saxony-Anhalt. Other topics include: Jewish cemeteries, fishermen on the Oder, an interview with H.D. Genscher, a synagogue in Dresden, and a former Stasi operative (IM).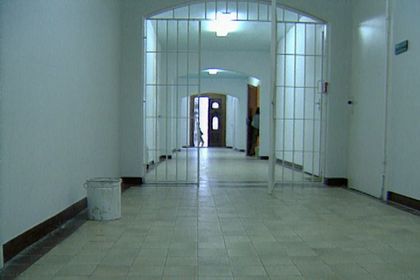 Cintec Archive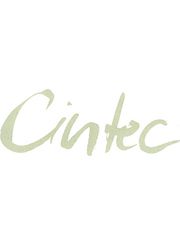 In about 2,200 hours of footage on about 5,200 cassettes, the Cintec holdings document the end of the GDR and the consolidation of both German state from 1985 to 2004. Cintec Film and Television Production GmbH produced documentaries, news, and magazine contributions about politics, culture and everyday life in the GDR for public service broadcasters. This resulted in many hours of raw material documenting not only the political events around 1989, but also everyday life during the consolidation of the two German states. The archive includes records of the fall and demolition of the Berlin Wall, monetary union, trials against GDR politicians and numerous eyewitness interviews.
The Cintec Film and Television Production company was founded in 1973 by the English journalist and cinematographer George Peter Boultwood and the sound engineer Gerhard Biroth in Berlin (West). They wanted to record journalistic issues of political, cultural, and social significance at the interface of the East and West.
Cintec camera crews shot film projects for West German and foreign broadcasters. Many productions – such as the "Everyday in the East" series produced for the WDR – were created at the time in close cooperation with colleagues from the GDR. Starting in 1988, Cintec increasingly produced current news and magazine contributions that were sold to broadcasters. By 1994, around 3,500 cassettes were created in this production sector. In addition to major political events, they document everyday life of a country in a historically unique situation.
In early 1990, former DEFA employees Peter Boultwood and Matthais Remmert founded a Cintec branch in Berlin Mitte. Matthias Remmert managed the company, and in 2002, Annette Metzger took over management. After Peter Boultwood left the company, Tellux GmbH joined the enterprise. In addition to a number of long-term productions documenting the establishment of political and cultural institutions in Berlin, Cintec produced documentaries, feature and reportage films covering politics, current affairs, and culture. In July 2005, Cintec ceased operations and transferred its film inventory to the DEFA Foundation.
Wydoks Archive
In early 2009, the DEFA Foundation acquired the exploitation rights and the cinematic estate of Wydok association and its former chairman, Alexander "Aljoscha" Romper, who died in 2000. Rompe was a singer who founded the East Berlin punk band "Feeling B" in 1983. Today, the band's former members, Christian "Flake" Lorenz, Paul Landers, and Christoph Schneider, are the career members of Rammstein. Rompe founded the association in 1990 and occupied a vacant building in Schönhauser Allee 5, which became a cultural site for concerts and creative work.
The archive consists of around 100 hours of material. It is a unique stock from the post-unification period. Of particular interest are materials on demonstrations, including: the clearing of Mainzer Street in Berlin and ensuing street riot, as well as concert recordings and interviews of the band "Feeling B."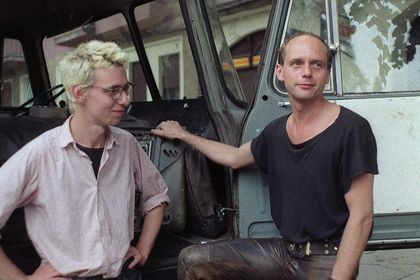 Zeitzeugen-Archiv Thomas Grimm (Thomas Grimm Eyewitness Archive) at the DEFA Foundation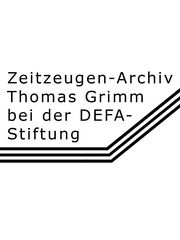 Created over 15 years by Thomas Grimm, the eyewitness archive is an audiovisual source of autobiographical memory. Well over 1,000 people provide information in more than 3,500 cassettes with around 1,700 contributions. Through the testimonies, the viewer gains impressive, historical insights into recent German history. But the "simple witnesses of the time" vividly describe such contemporary developments through their own experiences. Picture archives and documents complete the valuable collection.
In 1987, Thomas Grimm began recording interviews on video and film material. The first conversations were with personalities such as Walter Markov, Jürgen Kuczynski, Freia Eisner and Hans Mayer, whose biographies span the century. Later, the interviews included people who could mainly reflect on significant political, scientific or artistic events.
In the summer of 2004, the DEFA Foundation acquired this production archive from the Zeitzeugen TV company, which brought the rights to Thomas Grimm eyewitness archive under the DEFA Foundation. At a time when society is overwhelmed with ever more fragmentary audiovisual products, Zeitzeugen TV has devoted itself the individual resume as a whole. Under the motto "Remembering as Responsibility," the interviews make a lasting contribution to historical understanding.