My Last Picture Show
German Title: Meine LAST PICTURE SHOW
Roland Gräf
224 Pages, 198 images, full-color
Hardcover, 27,5 x 21 cm
Price: 25,00 Euro (plus shipping)
ISBN: 978-3-86505-411-1
Obtainable at: Bertz+Fischer Verlag
The Book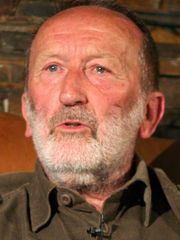 "My eleventh film" - that was a working title for this book by Roland Gräf. As one of the most important directors of the DEFA, he had directed ten major feature films between 1970 and 1991, after which he found no producers for his material: a painful void in all-German cinema. Thus Roland Gräf devoted himself increasingly to photography.
He found many of his motifs in the brittle beauty of Fläming, his adopted home in Brandenburg, and its inhabitants. Almost all of the photographs were taken within a radius of a few dozen kilometres: Groß Marzehns, Lehnsdorf, Grubo, Wüstemark, Garrey - deep provinces and possibly a glimpse of the world nonetheless.
The illustrated book also contains some shorter texts, such as "Places of Remembrance" by the writer and film author Helga Schütz.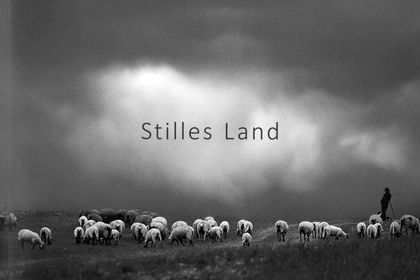 The Photographer
Roland Gräf, born in 1934 in Thuringia, studied camera at the German Academy of Film Arts in Babelsberg and from the mid-1960s onwards shaped the camera style of poetic realism (Born in '45/ JAHRGANG 45, directed by  Jürgen Böttcher). In 1970 he switched to directing and made his debut with the feature film My Dear Robinson (MEIN LIEBER ROBINSON, 1970). Further films followed, both about the GDR presence (Banquet For Achilles / BANKETT FÜR ACHILLES, 1975; THE TANGO PLAYER / Der Tangospieler, 1990) and with historical subjects (FALLADA - THE LAST CHAPTER / FALLADA - LETZTES KAPITEL, 1988). His DEFA films have gained national and international recognition, have been shown at festivals such as Venice, Montreal and Berlin, and have received numerous awards, including the German Federal Film Prize for THE TANGO PLAYER.